Want to be a part of the HAUS team? Good news, we're hiring! We currently have the following positions open:
Mortgage Loan Originator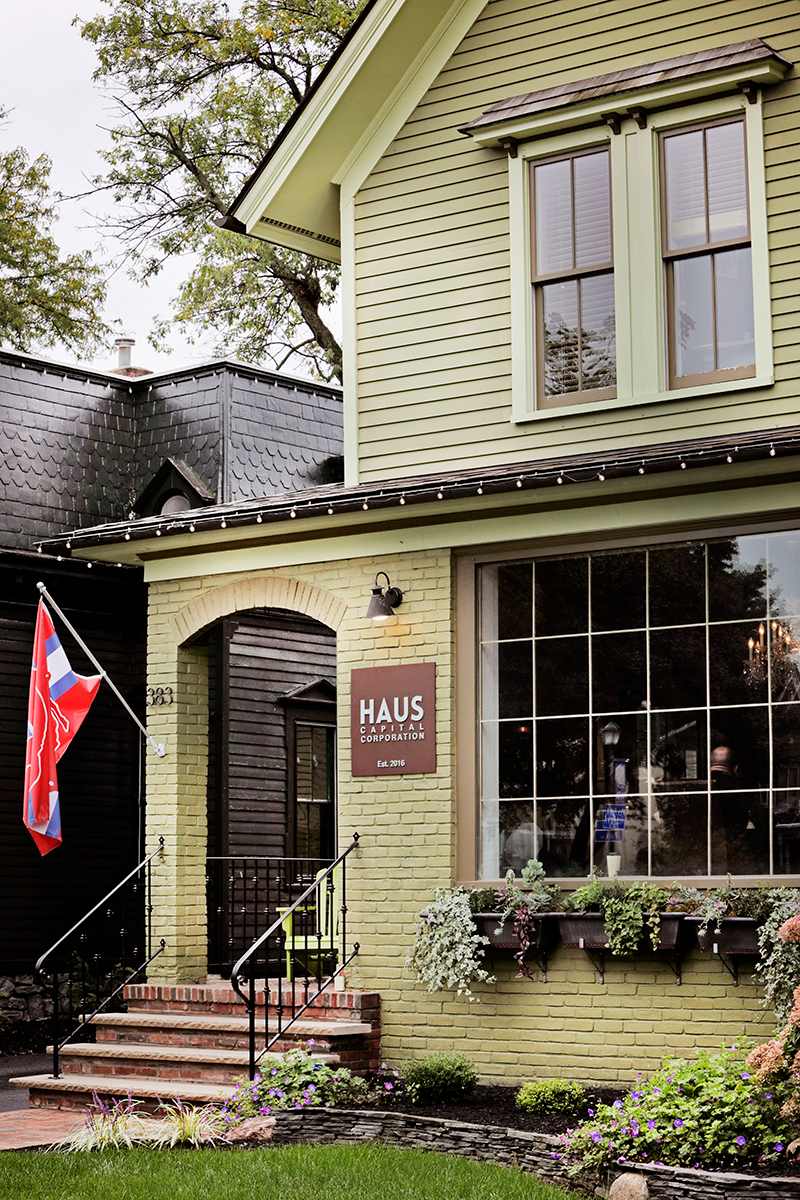 Location(s):
Rochester, NY
Buffalo, NY
Harrisburg PA
Under the direction of the Branch and/or Production Manager, performs office or nonmanual work directly related to the management or general business operations of Haus Capital Corporation and its customers and markets and promotes bank officers and potential and past clients.
Job Responsibilities:
Market and promote Haus Capital Corporation.
Originators are expected to meet the Company's minimum production standards of 5 funded units per month on an ongoing basis, by taking complete and accurate loan applications.
Establishes and maintains relationships with realtors, builders and new home sales representatives in order to develop and retain existing business.
Monitors overall customer interaction and interfaces with all parties involved on each individual loan from application to closing, including but not limited to counseling and pre-qualifying potential home buyers.
Collects and analyzes information regarding the customer's income, assets, investments or debts.
Evaluates loan products and services and determines which financial products best meet the customer's needs and financial circumstances.
Advises the customer regarding the advantages and disadvantages of different loan products.
Services existing customers and obtains all necessary support documents along with the appropriate fees and lock in information
Communicates loan status to all interested parties.
Stays abreast of trends and developments in the local real estate market and competitive environment, as well as, changes in rules and regulations pertaining to private and government insured mortgages.
Maintains a professional image and adheres to standards consistent with company policies and procedures.
Job Requirements
High school diploma or equivalent.
Appropriate licenses, if State required.
A minimum of 12 months loan originator experience required for Loan Originator; minimum of 5 years loan originator experience required for Senior Loan Originator.
Excellent and effective presentation and communication skills, both verbal and written.
Ability to quickly assess and process large amounts of data and use of appropriate
AU software technology.
Must be active in the community and in those job-related organizations to enhance the network of beneficial contacts.
Continue to expand knowledge of issues influencing the industry and the organization.
Valid driver's license and current automobile liability insurance.
To apply, please use the quick form below.
Residential Mortgage Processor
Location(s):
Rochester, NY
Buffalo, NY
The Residential Mortgage Processor is responsible for coordinating and managing residential processing with at least 3 years of experience. This position will work closely with the Mortgage Operations Manager.
Job Responsibilities:
Process residential real estate loans while interfacing with Borrowers, Loan Officers, Lenders and Attorney's.
Provide excellent customer service.
Follow loans from application to closing, follow up on appraisals and underwriting conditions.
Manage multiple loan files.
Ensure accuracy and completeness of each loan file turned in.
Submitted a complete file to each of our lenders.
Remain knowledgeable on all guidelines FHA, VA, CONV., & USDA
Education and Skills:
High School Diploma or equivalent required. Associate's degree is highly preferred.
3+ years residential mortgage processing experience required.
Excellent customer service skills
Strong organizational skills, attention to detail and ability to multi- task
Lead by example, take ownership, problem solver
Team player that is also able to work independently
Ability to work in a fast-paced environment to meet deadlines
Built on a foundation of service, accountability, and continuous improvement, Haus Capital Corporation is devoted to enriching our borrower's lives through our devoted commitment to homeownership. Haus Capital Corporation is an equal opportunity employer.
To apply, please use the quick form below.
Marketing Intern
Location(s):
Rochester, NY
Do you love to execute big ideas and always keep in mind the small details? Do you have a knack for communication to share updates with a team, stakeholders, and external agencies? As the Marketing Intern for HAUS Capital, you will be joining a fast-growing team with a passion for making the home-buying experience the best it can be for our clients.. Short-term position, could lead to full-time. Start immediately!
Job Responsibilities:
Ability to execute on strategies and campaigns with agency partners
Manage collateral and campaign material updates
Maintain promotional materials inventory
Support Mortgage Loan Originator staff in customized marketing requests
Research competitors and market trends
Develops and maintains internal communications
Support the Community Director with meetings, trade shows and events
Marketing Intern Qualifications/Skills:
Organization
Process Improvement
Eager to learn and add value
Takes Initiative
Graphic Design
Communication
Demonstratable professionalism
Equipment:
Uses of standard office equipment such as a laptop, scanner, copy/fax machine
Work Schedule:
Part-time hours are relatively flexible
Available scheduling between Monday – Friday, 8 am – 5pm
To apply, please use the quick form below!